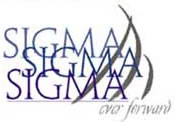 About Our Alumnae Chapter
Being a member of an alumnae chapter is very different from being an active member while in college. Our alumnae members range in age from early 20's to "Golden Violet." Members of our chapter have very diverse backgrounds, careers, and interests. However, we all share the bonds of Sigma sisterhood.

Our members come from all over South Florida in the Miami-Dade and Broward County areas. Our meetings are very informal and are usually held on Saturdays but any requests to have meetings during the weekdays are always welcomed. We go to meetings to be with each other, meet new sisters and share our friendship and sisterhood in Tri Sigma.

Our members are respresented through many different collegiate chapters throughout the United States. Members range in age from recent college graduates, single women, married women, mothers, grandmothers, and great-grandmothers. Our members also have a wide variety of careers from business to educational and governmental to corporate. Our members also participate in various professional, civic, service, and social organizations. We have some members who are beginning to serve as Alumnae Advisory Board (AAB) members for the local collegiate chapters. Even though we have varied lives, we all have something in common: our love for Sigma, bonds of sisterhood, and friendship with each other.

The South Florida chapter tries to hold meetings throughout the year. Our meetings alternate between Miami-Dade and Broward counties. Some of our annual events have been Bid Day at FIU in September, the Holiday Party in December, Summer Fling in June or July and Founders Day Celebration in April. Our chapter supports the national philanthropy, the Sigma Sigma Sigma Foundation/Robbie Page Memorial, by participating in reading to the children at the Broward Partnership for the Homeless Center in Ft. Lauderdale. We have also participated in Hands on Miami held every November.

Our annual dues are $20/person and are due on January 1st. This helps with mailings, reserving rooms for socials, assisting with the collegiate chapters and financing one Sigma to go to the Triennial Convention plus any other incidentals incurred by the chapter. National annual dues can be paid at the same time. National dues are $35/person.

Every triennium at least one chapter member has attend the National Convention. We have participated in the colonization at FIU, chapter installations and Bid Day. We are a local chapter of Tri Sigma National Sorority.

If you would like to attend any of our meetings please feel free to do so. You will be welcomed by a wonderful group of Sigma alumas. We LOVE enlarging our circle!